Excellence in language solutions for business customers
As an ISO 17100-certified translation agency, based in Stuttgart but with a global outlook, oneword has passion, expertise and many years of experience in international communication. With state-of-the-art technologies, strategic consulting and tailored complete solutions for technical translation, localisation and terminology, we support both businesses and public organisations to communicate multilingually into and out of 70 languages. With an effective project management team based in Stuttgart and an international network of native-speaker translators all over the globe, we are unique.
oneword – one of Germany's leading translation service providers, based in Stuttgart
The Stuttgart region is one of the largest and most economically important conurbations in Europe, with nearly 3 million people from 170 countries and over 120,000 international companies, major corporations and hidden champions calling it home. In the heart of one of Germany's most industrially productive regions and close to the international energy of Stuttgart, we too have built a thriving, successful business model. Working in a range of specialist subjects, in over 190 language combinations and with a team of experienced project managers and more than 650 native-speaker translators and revisers, we manage your projects with diligence, expertise, deadline compliance and a passion for quality. We also utilise state-of-the-art technologies and tools for cost-effective automated processes, an innovative project and quality management system for technical queries, and the development of an optimum workflow. Our highly secure IT environment also provides encrypted data exchange, ensuring absolute protection for your data.  
8 good reasons to work with oneword
For over 15 years, more than 300 prominent companies, public sector organisations and research organisations have relied on oneword to deliver excellence in technical translation, terminology and tailor-made complete solutions. New clients are joining them every day, with 95% of them becoming long-term loyal customers.
Get to know us. We offer so much more than translation
Our experienced and efficient team of translators, revisers, project managers, quality managers and specialists in DTP, programming and IT work together to deliver a full range of top-class language solutions.
Here are 8 reasons to work with oneword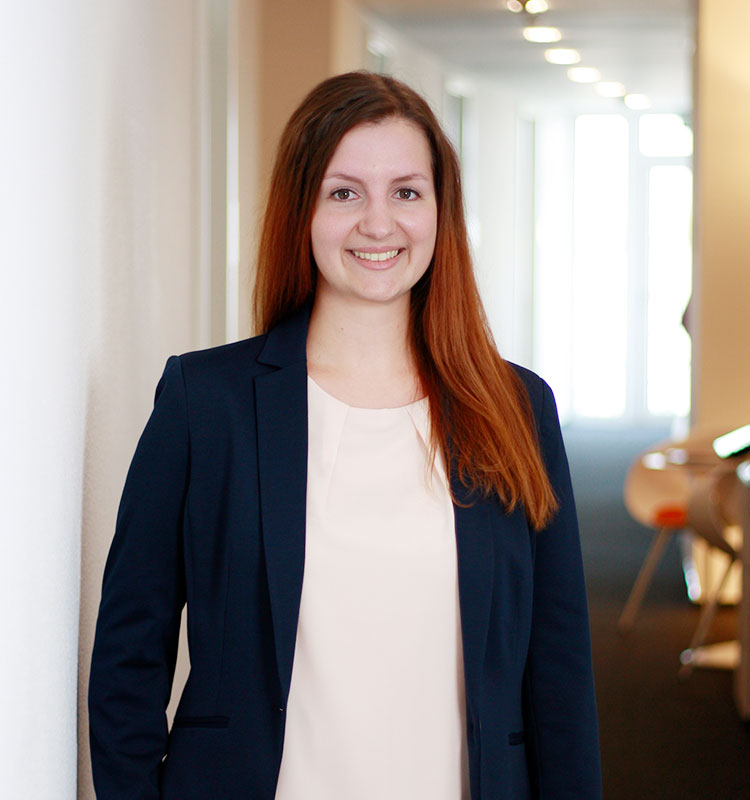 Certified processes in line with the only internationally recognised quality standard ISO 17100
Made-to-measure translation, localisation and terminology processes
Complete quality assurance tailored to your specific requirements
Transparent consulting & feedback with strategic vision
Dedicated project manager with academic language training assigned to you
Effective teams of native-speaker core translators and revisers
Cost-effective workflows thanks to technical and subject-area expertise at every stage of the process
System-integrated, customised processes and data security concepts
For over 10 years, oneword has been offering its clients a broad yet highly specialised translation service. Our extensive expertise at each stage in the supply chain – for example technical translation, localisation, terminology, transcreation, SEO translation, foreign language DTP and training – makes us a reliable and professional partner to industry.
As well as offering a broad range of services, we also aim to be responsible experts in everything we do, drawing on a wealth of experience and expertise relating to the product we deliver. We guarantee that our clients will receive honest, competent, strategically valuable and individual support at all times and we will always be there to provide assistance on all specialist, process-related, technical and quality matters. To deliver on this promise, there is one thing we believe in above all else: we focus on sustained, consistently high quality, compliance with ISO 17100 at all stages of the process, and made-to-measure complete solutions for our clients.
oneword is one of a minority of translation service providers – currently 45 out of 166 companies in Germany – whose processes are certified in line with the only internationally recognised translation quality standard ISO 17100 (certification by TÜV Rheinland, LinquaCert & the Austrian Standards Institute).
This certification is our customers' assurance that every step of the process is designed and managed in line with their needs, quality requirements and project specifications. The process begins with the careful selection of our translation partners and project managers. It ensures a three-stage quality assurance system and maximum IT and data security, and it also requires complete documentation of the training, qualifications and ongoing professional development of our translation partners.
Regular audits are carried out by external auditors to check compliance with all agreements and process stages.
Quality assurance is at the heart of all we do. We devote 45% of our time to quality management. Every translation project entrusted to us automatically goes through a three-stage quality assurance process. Once the native-speaker translator, who is competent in the relevant subject area, has reviewed his or her own work, it is quality-checked again by a reviser who is also qualified in the relevant languages and subject area. Tool-based quality assurance is also carried out by a trained project manager using automatic QA checks. At this stage, any client-specific requirements, for example from customer feedback, style guides, termbases (terminology databases) or translation memories, are checked – if necessary with the help of client revisers.
Because it's important to us to make the whole process as easy and stress-free as possible for the client, our quality assurance process is also adapted to individual quality needs. In the case of urgent or complex projects, we can respond flexibly, introduce new QA checks and workflows and design the whole quality assurance process in line with our customer's specific requirements.
oneword doesn't work in isolation, with minimal communication. Instead, we maintain an active dialogue with our clients, proactively identifying what they need and addressing problem areas where others give up.
We offer transparent advice and provide feedback with strategic vision and long-term impact. Because we always put the client first, we value reliability and conscientiousness. We continually reflect on our performance and current workflow to deliver the optimum result for every client in terms of quality, time and costs.
We promise to provide individual, expert and continuous support. Markets evolve. Customer needs change. Faster product lifecycles, new information-seeking behaviour among target groups, and for many companies an increasingly international, multilingual strategy, demand broader and more inclusive communication concepts. In these dynamic times, our clients need a competent project manager who understands their specific requirements, challenges, targets and goals, and serves as a reliable partner for all their translation needs.
Our project managers have an academic training and a background in languages, for example through a degree in translation studies or linguistics. Dedicated project managers are assigned to each client, enabling us to maintain quick response times and offer rapid, expert support that meets the customer's particular needs. The fact that all your projects are handled by a dedicated project manager also means we can offer absolute deadline compliance.
Our clients want flexible, tailored, long-term solutions. Once the necessary criteria for the ideal workflow and optimum translation result have been defined, a dedicated team of project managers, native-speaker translators and revisers ensure quality at every stage of the process. In this way, we guarantee consistent compliance with quality criteria, customer specifications or style guides. It's an approach that has proved its worth. Effective teamwork has a positive impact on the future partnership as well as the quality and efficiency of the translation process.
All our translators satisfy the stringent requirements of ISO 17100. In addition to years of translation and subject-area experience, they continually hone their professional skills and are required to provide evidence of ongoing professional development. This transparency and the care we take over the quality of our translators allows us to say with confidence that their expertise satisfies the requirements of our customers with greater quality, experience and professional standards than can be found elsewhere.
Nowadays, translation processes are complex, extensive and technology-dependent. In addition to specialist knowledge and an understanding of your product, every project manager and translator needs a high level of competence in technology, security and systems. For this reason, many of our clients choose to benefit from our expertise for their tool-based requirements, seek our advice on technical details and rely on oneword to help them make the most effective use of their software.
At oneword, our in-depth knowledge of a wide range of technical tools is an integral and unique aspect of our service. We continually participate in training, audits and courses to expand our expert knowledge in all areas of software and enable us to share this know-how optimally with our customers.
In modern business jargon, oneword is a 'solution engineer'. No matter what goal the client has in mind, we are there to support them every step of the way: developing interfaces where none exist, ensuring maximum data security, creating integrative concepts such as the onetask customer portal for optimum order management, a review platform (onereview) and rapid customer feedback channels. It's important to us not to stick to rigid structures but to integrate our services into the client's workflows and processes, adapting flexibly to the client's needs and preferred ways of working, and providing flexible support with our own expertise.
At oneword, social responsibility is about partnership
In July 2017, oneword was presented with the LEA-Mittelstandspreis – awarded to SMEs for outstanding commitment to social responsibility – for the sixth consecutive year. For a number of years, oneword has been passionately committed to children's charity Kinderhilfswerk nph deutschland e. V., which provides a safe and loving family environment for orphaned children in Latin America and the Caribbean…