Translation processes that are secure at every stage
Data security, and also IT or information security, are an issue that the increasing digitisation of business models and economic processes has made ever more important for companies.
We guarantee the highest levels of data security at all times by implementing commonly defined targets for confidentiality, availability and integrity that are anchored at the highest level of management. By establishing secure IT environments and transparent processes, and ensuring strict compliance with additional instructions and special data security regulations, we can guarantee utmost data security for our customers.
How do we protect your data?
We implement these measures to protect ourselves and your data from misuse:
Data security expert
An external data security expert has responsibility for our data security. They guarantee that your company, project and personal data is secure at all times:
Company: 360° rundum IT
Mr Gerhard Wersching 
71067 Sindelfingen, Germany
E-Mail: info@360-rundum-IT.de
Telephone: +49 7031 8195726
Employee responsibilities as stated in the (German) data protection law (BDSG) and in the EU General Data Protection Regulation (GDPR)
Every employee at oneword has already received training about the data protection regulations specified in BDSG and GDPR. They are contractually obliged to comply with these regulations, and receive additional training in these issues every year.
Certification
As part of our multiple certification by LinguaCERT (ISO 17100), the security of your data is checked and ensured at every point of our involvement with it. We are pleased to say that we were awarded this certification again in January 2017, confirming that our data protection measures are completely up to date and are officially valid until the next audit.
In-house and external audits
Our data protection processes and procedures are constantly scrutinised by an in-house team and also on site by external audits performed by our industrial customers.
Procedural instructions for the secure destruction of your data
Data protection is a core element of our management system. This involves binding procedural instructions for the secure deletion of data in virtual environments and the physical destruction of data media.
Strong IT network
Our headquarters are located in the Softwarezentrum Böblingen/Sindelfingen e.V. in Germany. This site is home to a number of IT companies which have established a secure data network.
Customer-specific requirements
We can also implement additional bespoke measures to safeguard your data, on request. For example, this could involve specially encrypting your data before we exchange it with you or transfer it to you, the work we do for your competitors or integrating your data security guidelines in our work processes. We are happy to implement these measures before starting work with you. Feel free to contact us about this.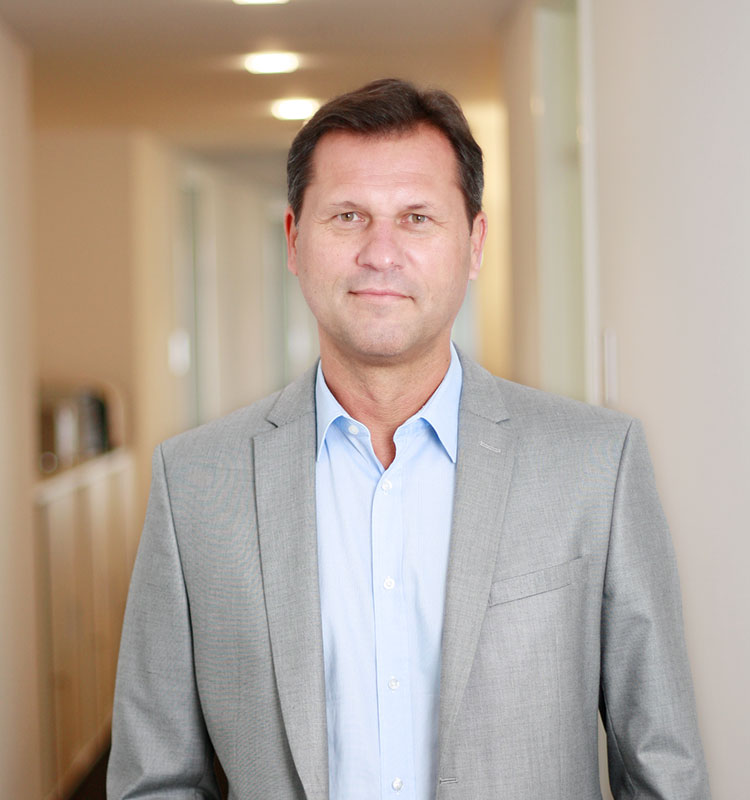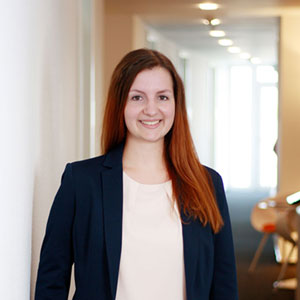 "Data security is of major importance to us: we already have numerous security measures in place. These are constantly tested to ensure they are effective, and upgraded on a regular basis. We can also work with additional requirements if that's what our customers want. For example, one of my customers has their own security system, which we use to communicate with them and to exchange data. I'm happy to use this workflow process because customer satisfaction is my highest priority."
We have defined these specific areas of responsibility to cover every aspect of data and information security. These ensure that your data is secure at every stage of the process, no matter how it is being processed:
IT security: Secure data transfer, editing and storage

Physical espionage protection: Controlled access to office space and hardware

Creation of secure back-ups

Process design and optimisation
Do you implement especially rigorous data security regulations? We are flexible, and happy to adapt to suit your requirements. Feel free to contact us.
8 good reasons to choose oneword.
Learn more about what we do and what sets us apart from traditional translation agencies.
We explain 8 good reasons and more to choose oneword for a successful partnership.