Accurate specialised translations
The quality of a professional translation crucially depends on the translator's training and qualifications. Specialised translation requires the correct choice of words and exact specialist vocabulary. Whether it's law, engineering, medicine or business, every domain has its own specialist language and terminology. In addition to their language and translation skills, professional translators need the necessary technical knowledge and plenty of experience in a given field.
Specialised translation
at oneword
For this reason, wherever possible we only use native-speaker translators with relevant knowledge and experience in the required area. They are supported by other language experts such as revisers, linguists, terminologists and reviewers. For optimum long-term results we use specified translator teams as core translators who acquire in-depth familiarity with your texts. We also put together special translator teams for larger, time-critical translation projects. We specialise in the translation of technical, business and medical texts.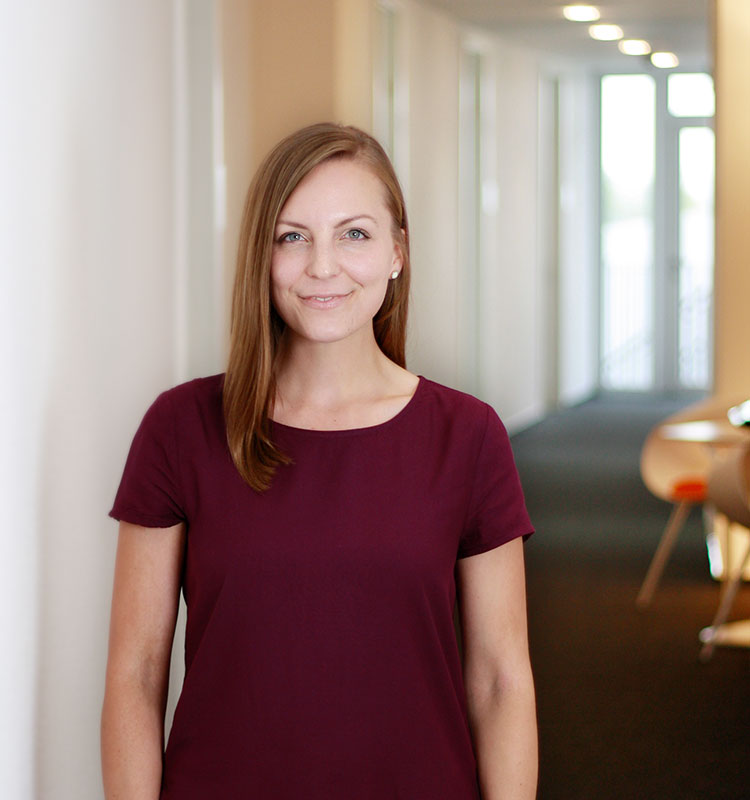 Übersetzerin, M.A.
Sinologin, B.A.
Specialised translation in accordance with DIN EN ISO 17100
Your text is always handled by two people: a professional translator, who carries out the translation, and a reviser, who performs the revision of the text. Only when the final checks have been performed as part of our internal quality check is the translation returned to you. Our translation company is certified for specialised translation in accordance with the quality standard DIN EN ISO 17100:2015. This means you can be confident that your translation projects are always delivered with the necessary focus on quality and attention to detail and in line with ISO 17100 requirements.
Additional services for specialised translation
Professional translators – your contacts at oneword.
In many countries there are specialist translation courses that enable translators to specialise in particular subject areas, for example at the University of Mainz, the University of Heidelberg and TH Köln in Germany, or the University of Leeds and the University of Edinburgh in the UK, all of which train professional translators to a high standard. The translators and revisers working on your translations also include people who are qualified in science, engineering, economics and other fields – all carefully assessed and qualified in accordance with ISO 17100.