Discover our additional services for individual quality optimisation
Although, nowadays, the use of machine translation and post-editing (MTPE) is a standard procedure that is already used across different sectors and that, in many cases, already produces results that fulfil high quality requirements, there are additional work steps that tie in with this procedure. The aim is almost always to further increase the level of quality of the machine-generated translations in the short and long term. The different measures have different levels of efficiency when it comes to increasing the quality.
Customised MT workflows for higher translation quality
oneword offers many additional services that you can order individually to optimise the quality of your texts right from the start. In the long term, all measures contribute to the efficiency of the MTPE process:
Pre-editing
Revision
Style guide creation
Terminology creation/expansion
Feedback for training
Pre-editing in preparation for machine translation
So-called "pre-editing" is an additional step in the MTPE process that takes place prior to machine translation. A native-speaking professional translator or language expert assesses the suitability of the source document (source text) for a smooth machine translation process and subsequent post-editing.
If necessary, the expert will make adjustments to prepare the text for machine translation and make the subsequent process as efficient as possible. This procedure can be particularly worthwhile for new text types that you want to have translated by a machine for the first time. Even if your text is to be machine-translated and post-edited in more than 3 languages, pre-editing often makes sense so that errors in the source text are not replicated in all languages.
Revision as an additional step in the MTPE process
Post-editing is the first human step in standard MTPE projects. The machine only delivers a raw translation, similar to a translation memory for human translations. The post-editor then checks each segment and corrects it if necessary. Therefore, this only constitutes a one-person check.
In addition, the post-edited file can be put through a revision phase, making the process similar to the two-person check principle that is common in human translation. Revisers at oneword are also native-speaking professional translators who will check your texts thoroughly and with the utmost care.
Of course, after the revision phase, the cost benefit compared to the standardised MTPE procedure has diminished a little. The big advantage comes when you look at the process as a whole: The quality now achieved corresponds to that of a human translation, but compared to a classic translation procedure, it was achieved with huge time savings thanks to the MTPE process.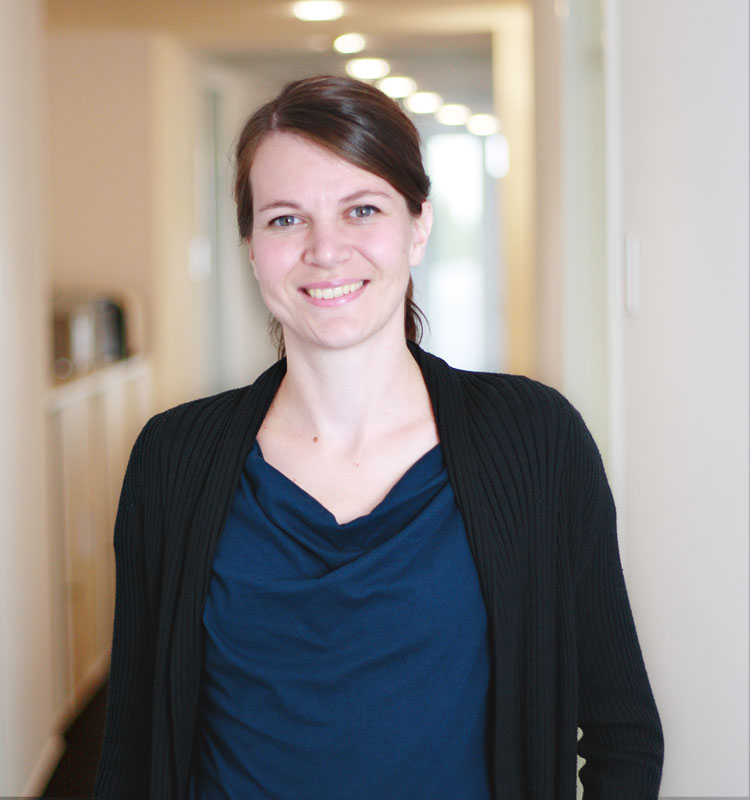 Style guide creation for machine translation
In the post-editing process (PE), oneword offers you the creation of a PE style guide, which can include all requirements as well as experience gained and lessons learned from previous PE projects.
For example, the following can be recorded:
Systematic approach: What can always be replaced across the board?
Helpful guidelines: What is particularly important to consider in the PE process?
Individual specifications of your company: Formulation specifications, special workflows with final verification in the branch office etc.
The advantages of this systematic approach are clear: By recording all work instructions, all those involved in the process are always up to date. Clear rules lead to less query management, meaning even more efficiency alongside increased quality.
Terminology integration and expansion for machine translation
Particularly when using generic MT systems such as DeepL, your defined corporate terminology plays an important role, as it is a crucial quality factor for editing the standard DeepL translation to suit your company.
oneword therefore offers additional terminology services for clients who use MT but also want to ensure that their corporate language is used in order to enhance the uniformity, consistency and recognition of their proprietary information products.
The oneword team also ensures that the terminology is regularly updated: Our language experts use a sophisticated feedback management system between you, the post-editor and project management to inform you when new terms need to be added to the terminology database or existing entries need to be corrected.
Training for machine translation systems
Systems such as Systran or Globalese, which can be trained and retrained, must be "specialized" and adapted to the user before their first use. For this training, oneword uses the TM data for a language pair, the relevant terminology and generic content.
Again and again, our language experts carefully compare the final result from the post-editor with the output from the machine after PE projects and retrain the MT system: To make this as efficient and target-orientated as possible, we have established a comprehensive feedback management system at oneword. Post-editors have to provide feedback on the quality of the machine output, on typical error sources and on possible improvements to the process.
Individual quality standards require flexibility in the workflow
Whatever your objectives with the MTPE process, we at oneword will help you set up the translation workflow and establish it in the long term such that you can achieve your objectives. It may not necessarily be about the highest possible translation quality, but rather about the best possible use of resources and about aligning your framework conditions so that your individual quality level is right on target. And we can help you with that! Please do not hesitate to get in touch.
8 good reasons to choose oneword.
Learn more about what we do and what sets us apart from traditional translation agencies.
We explain 8 good reasons and more to choose oneword for a successful partnership.