What is the post-editing standard ISO 18587 all about?
Machine-translated text must be checked to "verify accuracy and comprehensibility, improve readability and correct errors", according to item 4.1 of the new standard ISO 18587. The standard ISO 18587:2017 "Translation services — Post-editing of machine translation output — Requirements" was published in February 2018, providing a set of guidelines describing the prerequisites and requirements for the provision of this service. The standard limits itself to full post-editing, a type of post-editing designed to produce an end result which is of a comparable quality to a human translation. The other main type, known as light post-editing, is not covered by the standard.
Why do we need a standard for post-editing?
As ISO 17100, the general quality standard for translation, has already proved, the creation of standards in the translation industry makes it possible to compare services and feel reassured that a service meets a verifiable standard. But above all, the descriptions in the standard make it easier to define the requirements that apply to the different people involved in the process (post-editor, service provider and client) while providing a common language and shared understanding of what post-editing is.  
For example, the post-editing standard ISO 18587 precisely defines terms and abbreviations, the purposes of post-editing, the individual steps involved, and the responsibilities of the post-editor. In section 5 it describes the required competences and qualifications of post-editors, which correspond to the qualifications for translators we are already familiar with from ISO 17100, and are supplemented by special post-editing training. All in all, at just 16 pages (excluding the annexes) the standard is a very manageable size, making it suitable for everyday reference.
The requirements described in the standard are not difficult to implement and reflect usual post-editing practice, even though it does not discuss in detail the distinction between light and full post-editing. The competences and qualifications for post-editors show a striking number of parallels to ISO 17100. This standard describes the requirements that apply to translation services (with human translators) and demonstrates that a high level of linguistic and technical competence and qualification on the part of translators and post-editors is essential to the service provided.
Do you have any questions about ISO 18587 or ISO 17100, or one of our services? Would you like to integrate machine translation and post-editing into your processes? We can answer your questions in detail by phone, by e-mail, or if you prefer, in person.
At a glance: For you, the post-editing standard ISO 18587 has the following main advantages

It creates the basic framework of quality standards and legal conformity on which you can base further requirements
It creates complete transparency throughout the entire MTPE process
With full post-editing, you can be sure that the end product is comparable to a human translation
oneword post-editors have the same qualifications as native-language professional translators (as defined in DIN EN ISO 17100)
Do you have questions about the ISO 18587 or ISO 17100 standard or about one of our services? Would you like to integrate machine translation and post-editing into your processes? We can answer your questions in detail by phone, by e-mail, or if you prefer, in person.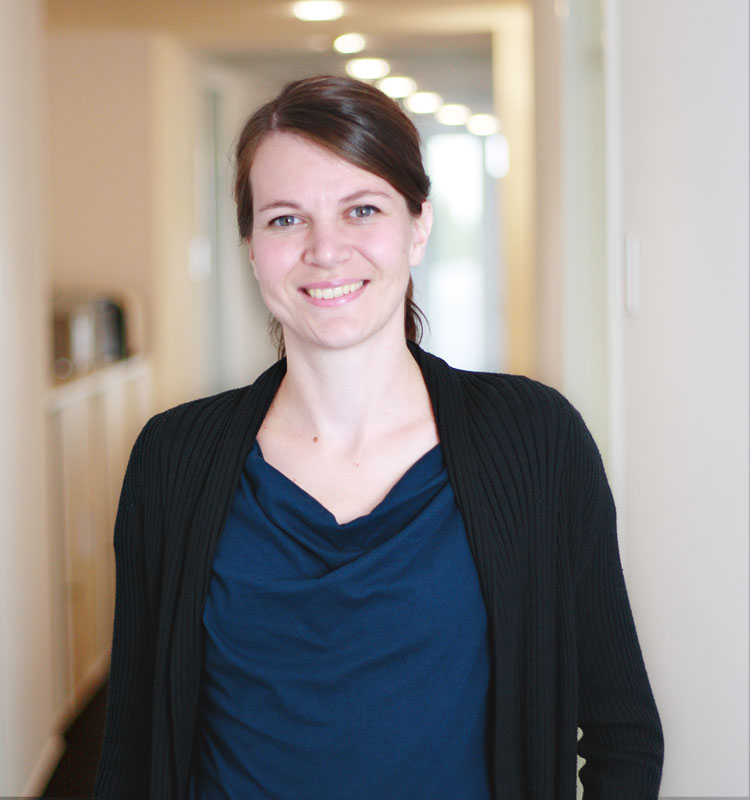 Our post-editors will help you where the translation engine is not automatically successful
All of our translation partners and post-editors meet the ISO 17100 qualification requirements and are checked accordingly, continuously trained and educated by the oneword partner management prior to their assignment. In this way, in addition to complying with standards for high efficiency, the specifications and requirements of our customers are implemented.
Our post-editors go through a standardised selection process in advance, which primarily checks their technical expertise and professional experience. We can therefore proudly say that we only work with hand-picked, excellent people and entrust them with your orders.
You benefit from the excellent qualifications of our post-editors:
Our post-editors are graduate translators or have a comparable university degree with at least two years of documented full-time professional experience or have at least five years of documented full-time professional experience as a translator
They have extensive knowledge and experience in the areas of machine translation and post-editing
Our post-editors have the necessary and verifiable competence in the domain as well as cultural knowledge
They principally translate only into their mother tongue and can work professionally with the necessary MT and CAT tools.
Further benefits from our post-editors for machine translation
Our customers often have additional requirements that have to be met in addition to the ISO 17100 qualifications for editors in the post-editing process. In line with this, we have established further measures that also contribute to the quality and efficiency of the entire translation process:
Consistency through a core team
To ensure that quality and text uniformity are consistently assured, we work with fixed teams of MT experts, project managers, post-editors and revisers.
In addition, you will have a permanent contact person and a permanent representative at oneword who is well versed in the agreements made, project specifications and other information important for the process. In this way, we ensure continually high translation quality and adherence to all relevant rules to ensure consistency.
Extensive feedback process
When working with our customers, we are particularly interested in a long-term and cooperative relationship. We always strive to optimise the machine processes and translation results. For this reason, we have developed a comprehensive feedback sheet for our post-editors, which is aimed at the long-term training of the machine and optimisation of the source texts. Together we continuously achieve cost savings and workflow efficiencies while maintaining a consistently high translation quality.
Compliance with project specifications
Agreements with customers, especially project specifications, are adhered to at all times by our MT experts, our project managers and our editors so that the final product of the MTPE process meets your expectations. We work continuously and together with you on the perfect workflow and on optimal and customised MT processes for your projects.
Alignment with style guides and your company terminology
In all cases, our post-editors take into account the style guides and your company terminology, which you can provide or which we can create together. The entire post-editing process is based on these rules.
You may also be interested in
How fast is post-editing?
How long does post-editing take? What volume can a post-editor handle per day? The amount of time required will of course depend on the quality of the machine translation output and the level of editing you require. However, there are guideline values that allow you to roughly estimate how much time and money you can save with post-editing. While a translator transferring the source text accurately and with correct style into the target language will output around 2000 words per day, a post-editor will mainly be comparing the target text with the source text and with an average error rate will output approximately 8000 words per day. Depending on how many quality assurance (QA) checks are needed, the amount may vary from 5000 words for full post-editing to 20 000 words per day for light post-editing.