High quality standards demand continuous checking
To maintain consistently high quality and stay in control of the quality process, we use a matrix based on SAE J2450 that defines a range of quality criteria for each and every translation process. Whenever a translation is revised, these criteria are checked and documented by the project manager. So for every one of your translation projects we know exactly when and to what extent all quality criteria were satisfied.
SAE J2450 defines a standard for the translation of service information in the automotive industry. It was initiated and first used by the industry itself. Its aim is to define measurable quality goals and indicators for the translation quality management process and enable them to be implemented and documented.
As a general error measuring system, it can be used universally for the translation of technical information and is especially helpful in the early detection of risks and imminent process errors.
The measures defined in SAE J2450 are embedded throughout our entire quality assurance process. They include:
translation checked by two people in addition to the translator

quality measurement for every project based on SAE J2450

documentation of measurement results

monitoring of compliance with individual client agreements

query management and integration of feedback
The SAE J2450 quality metric consists of four interrelated components. There are seven primary error categories and two secondary categories which relate to them.
The four components of the SAE J2450 standard consist of
seven different error categories, known as primary error categories

two secondary categories for each primary category

four meta-rules

and a weighting of all primary and secondary categories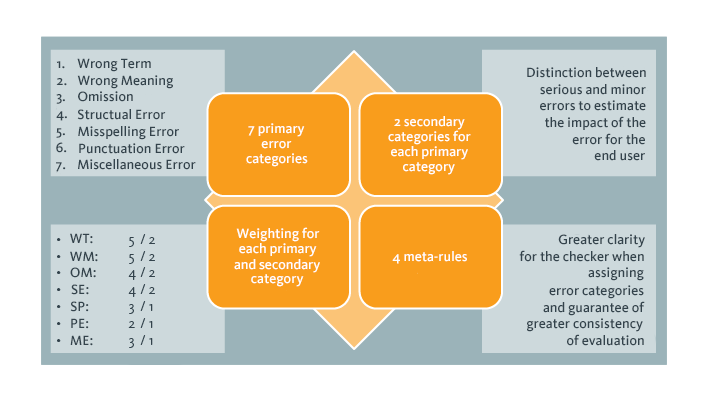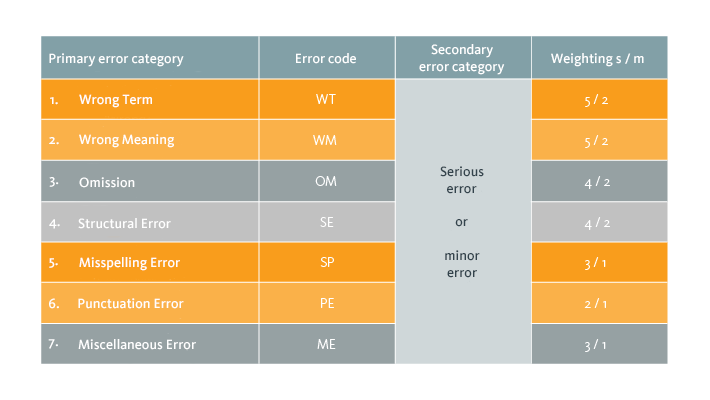 Interested in other requirements and quality specifications of SAE J2450? Speak to our experts – we'll be happy to help you design a tailored specification for a high-quality translation product.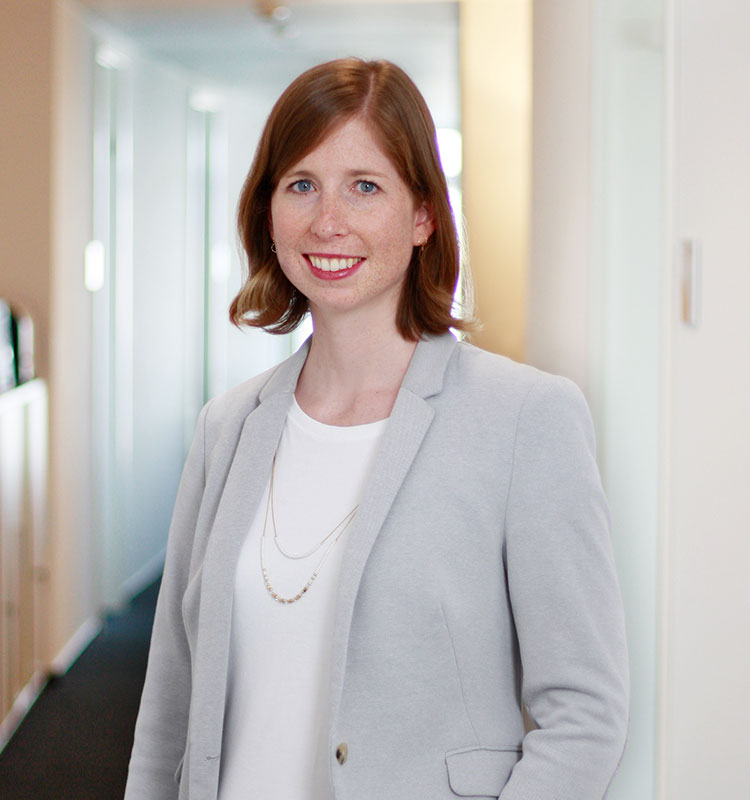 8 good reasons to choose oneword.
Learn more about what we do and what sets us apart from traditional translation agencies.
We explain 8 good reasons and more to choose oneword for a successful partnership.