Make your translations even better quality while cutting costs
SDL is currently the global market leader in language management solutions and, along with systems like MemoQ, is exceptionally popular among translators and translation managers alike. It's the sheer number of applications, functional upgrades, interfaces etc. provided that makes the range of systems, from WorldServer to Trados Studio and Passolo, more flexible and diverse than many other tools and which has attracted a user community of several million members.
In addition to Across, SDL Trados Studio is our standard CAT tool for translations. As a certified Trados language service provider, we have several decades experience with all Trados versions and Passolo localisation software.
If you don't want to support your own translation memory system in your company, we will use this market leader to manage and process your translation jobs and add the content of your existing translations to the translation memory.
Work with us to improve the quality of your translations
As a specialist in translation memory systems, with particular expertise in Trados, we will involve everyone who has responsibility for translations in the translation process. We will make the best possible settings for the document formats, design the most efficient processes, and maintain and back up your translation memory with the greatest possible care. All of this will go to create a seamless, secure and reliable translation process which delivers the very highest quality, both for you and for ourselves.
However, one thing is particularly important for us: translation memory systems are destined to increase efficiency, but their primary raison d'être is to improve the quality and consistency of your translations. This is why we invest so much effort in maintaining translation memories, ensuring their quality, incorporating your feedback and change requests, optimising translation memories and integrating and managing terminology databases.
You'll always be well advised by us
We offer personalised support for your translation projects by assigning you a dedicated contact person and creating bespoke translation memories for your company, with no additional costs and with full

usage rights
Professional alignment or migration of your existing translation content into Trados Studio
Extensive pool of translators: Our Trados translators are highly qualified, experienced professional translators. We take great interest in the training and personal development undertaken by our translators
Are you currently using Trados? We can provide expert and comprehensive support for the processes you have already implemented. In this situation, we can support your needs for quality assurance and monitoring or work together with you to create suitable test routines, styleguides and policies – all, of course, on the basis of our certified ISO 17100-compliant processes
Do you want to optimise your terminology management procedures and be able to access your terminology from a browser, from anywhere in the world? Using oneTerm, we give you fast access to your terminology locally, either purely for reference or with write access on the basis of Trados MultiTerm Server
We can also provide you with access to your translation memory at regular intervals on request, if that suits you better. This means you stay in control and have oversight of your terminology. On request, we can also set up online access for you, with regular updates.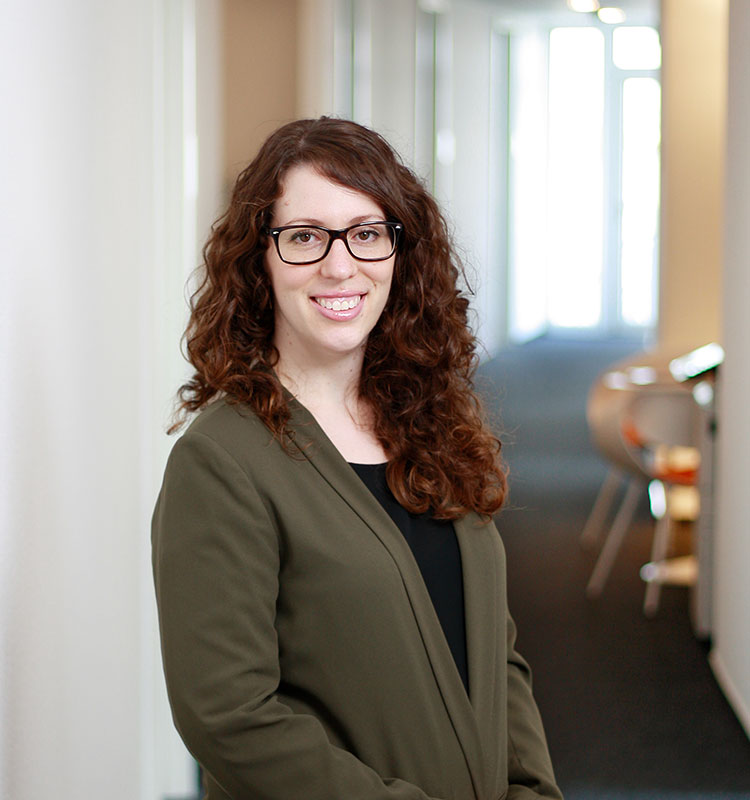 Kultur- & Sprachmittlerin, B.A.
Marketing translations and translation memory – a contradiction in terms?
Are translation memory systems useful when it comes to marketing translations? The short answer is: yes, they are. And in fact in several different ways. The challenges faced by the marketing industry have also increased enormously in recent times. Rapidly increasing volumes of content in the World Wide Web, ever shorter product life cycles with an avalanche of new updates for product descriptions, catalogue contents etc., have created an almost overwhelmingly amount of administration work. And all this with the need to create a consistent brand image in all the required languages: It is now almost beyond the capacity of the human mind to ensure that precision technical terms, wording, slogans and memorable adverts are used uniformly. Customers will only buy your product if they have enough information about it, expressed in a way they can easily understand, in their own language. There are no hard and fast rules about where translation memories should be used when it comes to marketing. The fact is that our translators use TMs to translate technical documents and marketing texts, day in, day out, year after year. These systems give them the opportunity to achieve better linguistic authenticity in different translation languages, for example, by creating sentences from one or more phrases or by splitting long sentences into several parts. You can't usually tell where and when a TM system has been used. They provide translators with an easy way to search through TMs and terminology databases, to ensure that their translations are always consistent with the brand image. If the text changes significantly (keyword: copy writing and creative translation/transcreation), it should be translated without using TM systems. Transcreation is subject to its own set of rules, and translation systems may place too many restrictions on imagination and creativity.
Marketing and technical translations
8 good reasons to choose oneword.
Learn more about what we do and what sets us apart from traditional translation agencies.
We explain 8 good reasons and more to choose oneword for a successful partnership.