Translating in accordance with ISO 17100: Translation quality assured in every step of the process
We believe that the customer's specific quality requirements take top priority, which is why we tailor our quality assurance workflow to your exact needs. Our multi-stage quality assurance process, based on the relevant ISO standards and supplemented by our own comprehensive measures, regularly exceeds our customers' expectations, without any additional costs.
As a DIN member of the Standards Committee for Terminology and Translation Services, we are involved when industry standards are set and actively contribute towards developing them.
We work in accordance with the following standards:
As a basis for translation services, we are certified to ISO 17100:2015, formerly DIN EN 15038.
We are certified to DIN ISO 18587:2017 for working with machine translation and post-editing (MTPE).
In addition to ISO 17100, our quality management system is based on DIN EN ISO 9001:2015.
Our quality measurements are based on MQM-based metrics (Multidimensional Quality Metrics) and, for technical areas, they are also based on SAE J2450.
How does oneword guarantee reliable and high quality levels?
The quality of our translations is influenced by four factors: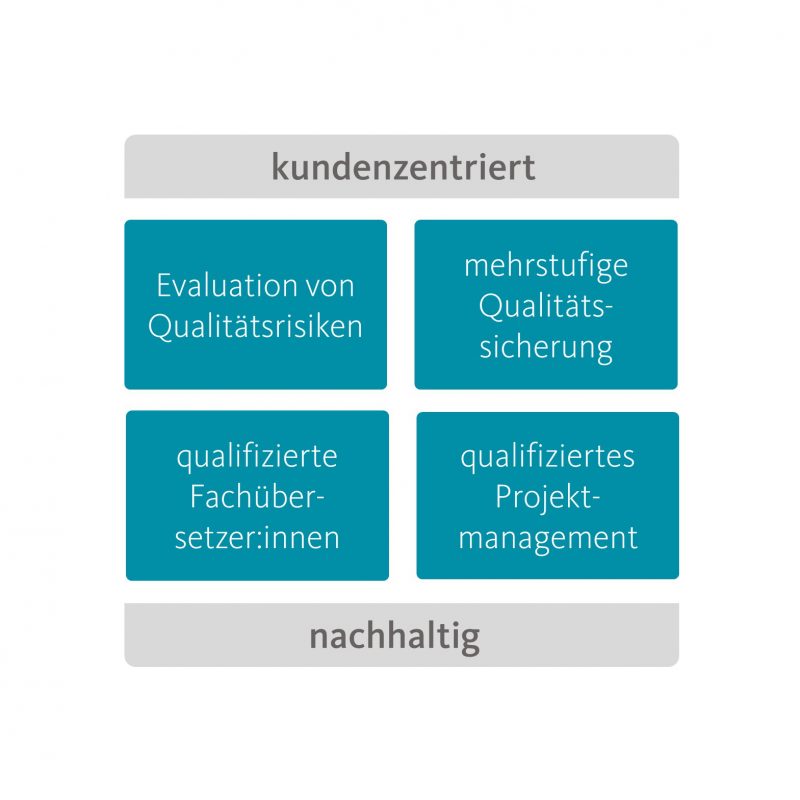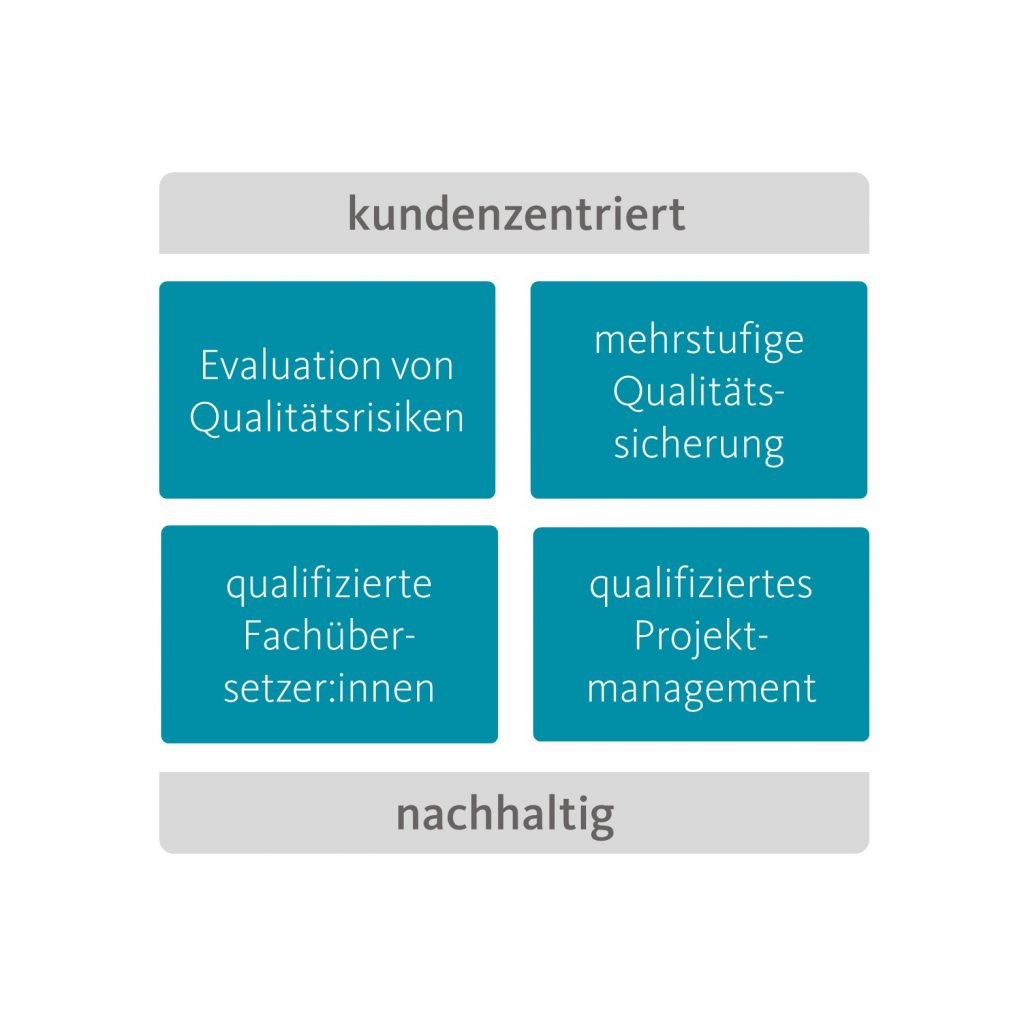 As a family-run company, we are aware every day of our responsibility to our customers, internal and external employees, and partners. People's well-being and trust are particularly close to our hearts: Being highly focussed on the customer, creating long-term partnerships, promoting sustainable employee loyalty and work concepts, and communicating respectfully at all times are important values for us and significantly contribute towards quality at all service levels.
Qualified professional translators
Our translation in line with ISO 17100, including quality assurance, includes all ISO 17100 specifications as a minimum requirement. Accordingly, the standard defines the translator's self-monitoring and a revision by a second translator, called the reviser, as mandatory steps for a high-quality translation. At a minimum, your target text will be checked for errors in content, language, terminology, style and grammar, including consistency and conformity with the source text. In addition to this two-person principle, the linguistic qualifications, professional experience and expertise of the translators and revisers are decisive for the translation and review process. In this sense, quality assurance begins even before we start working on a translation project with you, because it starts with the careful selection of and qualifications of our professional native-speaker translators.
When doing so, we focus on our translators fulfilling the following criteria:
Native speaker in the target language with expert knowledge of the target country and culture
At least five years' professional experience as a translator or a university degree in translation, in a specialist field or equivalent
Subject-area expertise of at least 4 years in a subject area
Technical skills and familiarity with translation technology
Additional qualifications for post-editing, revision, transcreation
Signing of a comprehensive confidentiality agreement
A passion for language and a high level of motivation, resulting in outstanding translation results in the interest of the end client
Proven quality assurance process
Each step of the value-added chain is founded on our ISO 17100-compliant quality management system. In addition, we offer optional further quality assurance levels as well as processes in accordance with ISO 18587 for MTPE (machine translation + post-editing). Regular quality measurements and assessments ensure a consistently high level of quality.
The final check and final verification is carried out by our in-house translators and linguists in the project management team. They scrutinise your content within the specific project guidelines (customer instructions, style guides, requirements for the language and terminology, other quality targets). We note any additional requirements using professional query management and an integrated feedback process.
Our quality assurance measures at a glance: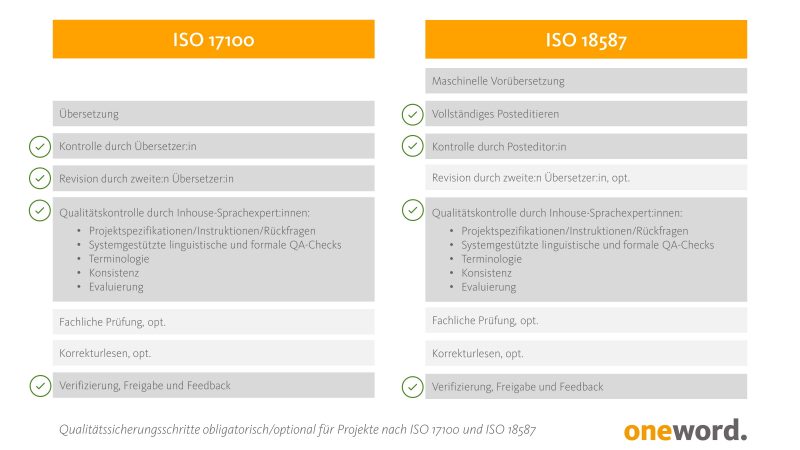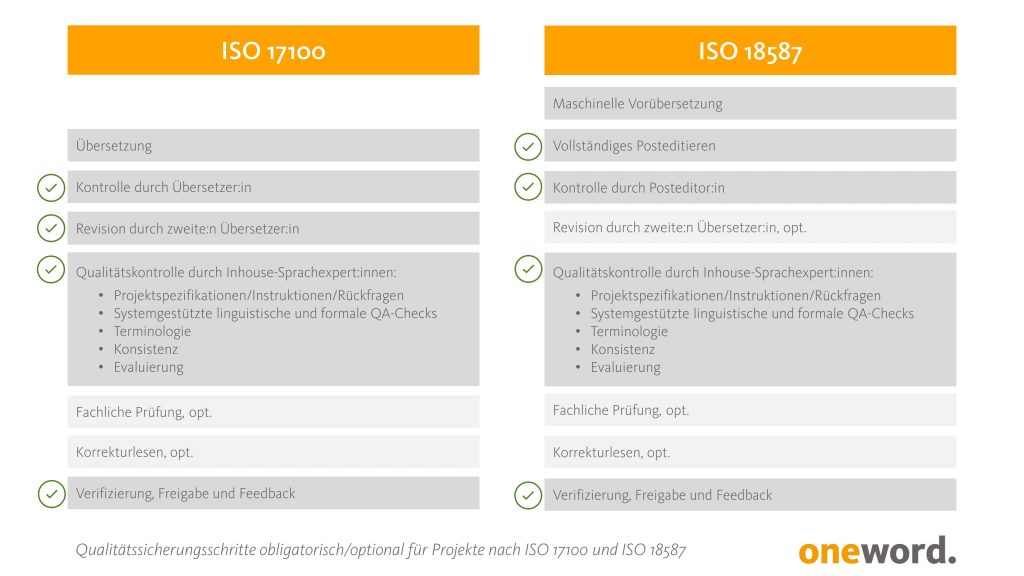 Quality-focused project management
At oneword, quality assurance does not end once the text has been revised and further assurance steps have taken place. We have always strived to deliver the best translation quality. Therefore, our standard workflow for translation and for project management also contains additional quality assurance measures in line with and beyond the requirements of ISO 17100.
Prompt and focused communication: A chain of individual process steps prevents errors so that they do not have to be fixed again later on. This is why we sit down with translators, reviewers and the client's editors, as well as relevant process participants right at the beginning of the project so that we can ensure the optimised coordination of requirements, expectations and general conditions. In addition, we are in constant contact with our customers and always have an anticipatory solution ready, which prevents delays and optimises process steps, also ensuring high quality.
Project analysis: Each project is first analysed by our experts to make sure that any difficulties are identified before work begins and to give the client a reasonable idea of the time required as well as the costs and a feasible deadline. Specifically, the analysis consists of collecting the customer's specifications for the project, checking the materials and formats provided, and checking the source text, the scope and the requested deadline. For projects with machine pre-translation, the feasibility and suitability of the project is also checked. Detailed project plans and documentation ensure general traceability and transparency.
Flexibility for customer requirements: Even though our processes are standardised, naturally we tailor our quality assurance to your individual requirements. We can design different translation processes and quality assurance steps for individual departments, document types or temporary requirements. This also includes coordinating additional data protection regulations that your company specifies for collaborating with external partners.
A permanent team that thinks the way you do: Contrary to the trend of working in teams with divided responsibilities and changeable staff, we rely on a holistic, excellently qualified project management with permanent contact persons, permanent substitutes and permanent translation teams for our customers. We value employees who think pro-actively and are highly trained in all areas of project management, customer communication and the technologies used. These firm requirements help to eliminate errors from the outset and deliver excellent results at the end.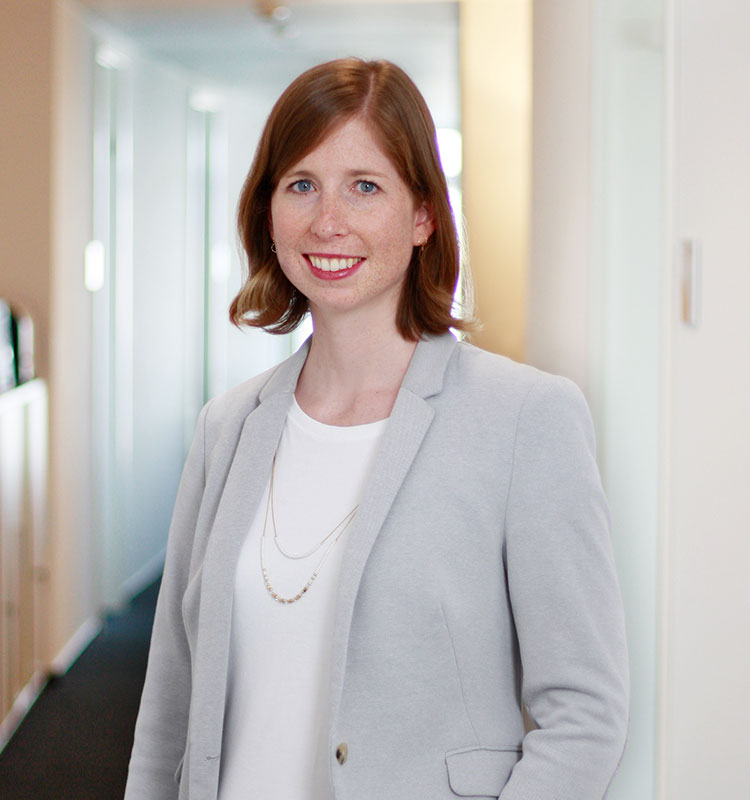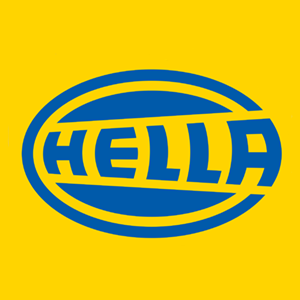 For us as an automotive component supplier, values like flexibility, deadline compliance, quality and adherence to individual agreements are particularly important aspects of a good business relationship. oneword delivers to a high standard on all these counts. We're also pleased to have found a translation partner who can look ahead, who has expertise in all stages of the process, and who can suggest and effectively implement new solutions alongside the standard workflow."
Risk management: Assessment of quality risks
What risks does a company take when translation errors occur in a particular place or in particular documents? While there may be less risk with short-lived, internal communications that are not intended for the customer, errors in a product catalogue can have direct negative economic repercussions, and translation errors in an instruction manual or instruction leaflet can even lead to property damage or personal injury. What quality assurance measures are appropriate for a given project to prevent these risks?
Our quality management team adapts the quality assurance process in line with your risk management team's evaluation.
Based on the different risks, our quality management defines an appropriate, flexible quality assurance system with you. Our team of experienced risk analysts can support and advise you in identifying the risks. Together with you, we will also weigh up the cost effectiveness of the translation process against the costs that may arise from the risk, which can sometimes be considerable.
Would you like to learn more about how the right risk assessment can save you valuable resources and reduce costs? Our specially trained quality and risk experts will be happy to answer your questions.
8 good reasons to choose oneword.
Learn more about what we do and what sets us apart from traditional translation agencies.
We explain 8 good reasons and more to choose oneword for a successful partnership.