Machine translation and post-editing
MTPE: Machine translation + post-editing
Thanks to machine translations (MT) based on artificial intelligence, translations can now be produced in many languages quickly, cost-effectively and to a good quality. These practical everyday helpers are certainly adequate for some purposes, such as gathering information quickly, internal communication and social media. However, to date, no MT system has been able to translate specialised texts, technical documentation or product descriptions into a target language error-free, completely and consistently or formulate marketing messages in a way that is appropriate for the target group.
For official corporate communications, machine translations require professional post-editing (PE): Machine-translated texts must be checked and edited by trained translators and linguists with an in-depth knowledge of MT. This process is called MTPE (Machine Translation + Post-Editing). Post-editing is carried out by experienced professional translators. They correct, supplement and standardise the raw machine translation result and adapt it to the relevant specialised terminology. This means that the final result is no different to a human translation: a fast and inexpensive, but above all correct and complete translation that meets all quality, style and terminology requirements and connects with the target group.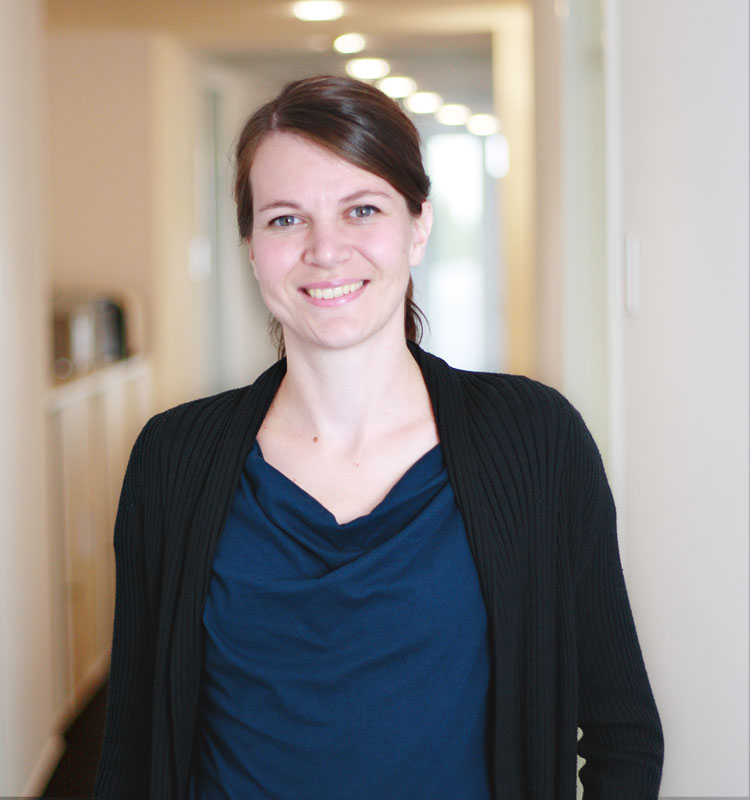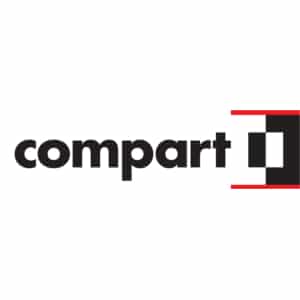 "For many years now oneword has been supporting us as a reliable and innovative partner in implementing our translation workflows for software documentation. In addition to handling classic translation projects, oneword now accompanies us on the new path of machine translation and post-editing. By introducing the new workflows, we benefit from the efficiency advantages of machine translation without sacrificing the quality we are accustomed to."
oneMTPE – machine translation and post-editing for all company sizes and applications
With oneMTPE, we offer you an ISO-certified MTPE solution that our customers are already using today (ISO standard 18587). From global corporations to medium-sized companies and start-ups, companies from all sectors benefit from the combination of technology and human expertise. With oneMTPE, you can jump straight into machine translation, without risk, with complete data protection and with no extra costs.
Embark on an MTPE future with us
Do you also want to be one of the progressive companies using machine translation to increase your productivity? But you do not want to risk investing and would rather test how machine translation "feels" first?
Thanks to our oneMTPE service, you can start your next translation project by machine straight away, without risk, with complete data protection and with no extra costs.
oneMTPE offers:
Use of leading MT systems
Our high quality standards: Full post-editing achieves the same quality as a human translation
Our extensive feedback process
A cost/benefit assessment for future projects
Personalised advice
We offer our MT service for many languages and are happy to test whether your project and your language is also suitable for oneMTPE.
With oneMTPE, you have a high-quality, full-service solution, providing you with faster and more cost-effective translation projects without sacrificing the translation quality you have come to expect from us.
ISO 18587: The MTPE standard for language service providers
Check comprehensibility, improve readability, correct mistakes and meet targets – these are the requirements when post-editing a machine translation. An international standard for post-editing in the MTPE process has been in place since February 2018 with ISO 18587:2017 "Translation services – Post-editing of machine translation output – Requirements". The goal of full post-editing, which is the basis for this standard, is called "human parity", which means that the result of post-editing should be indistinguishable from a human translation.
Creating standards in the translation sector makes it easier to compare services and ensures that both the supplier and customer are talking about the same services. ISO 18587 defines the requirements for all parties involved in the process (post-editors, service providers, customers) and provides assurance that the service meets a verifiable standard. As a quality company, it was self-explanatory for us at oneword that we would run our processes through an audit and be one of the first language service providers in Germany to be certified to the post-editing standard.
With oneword, you benefit from ISO 18587 certification:
A uniform quality standard and legal compliance
Complete transparency in the entire MTPE process
Full post-editing, with a result comparable to a human translation
Highly qualified post-editors in accordance with ISO 17100 and ISO 18587
A high level of in-house expertise from our own MT team
Do you have any questions about the ISO 18587 or ISO 17100 standards? Don't hesitate to call us or send us an e-mail. As a member of the DIN standards committee for translation services and terminology, we know what is important in each individual case. So you are always on the safe side!
Quality factors for MTPE
Machine translation with MTPE has become an established, standard procedure that is used across all industries. Even if the quality of the machine pre-translation is already very high, translation projects are never finished with the result of the machine generated at the push of a button. The following process factors play a decisive role in improving the MT result either in advance (with training) or afterwards (with post-editing):
Defining the criteria and targets
With your and our combined expertise, we establish what needs to be achieved and which other systems (such as CAT, MT and terminology systems) should be used to optimise the quality and workflow.
oneMTPE feasibility analysis
With our oneMTPE analysis procedure, we check the output quality that can be achieved with the selected engine, the specific cost/benefit ratio and whether, how and with what potential savings your machine-based future can start. Take our free checklist "Are you ready for MTPE?" (only available in German) as a first step even before the feasibility analysis.
Post-editing
Our post-editing process is certified to ISO 18587 and is based on a core translation team. In order to enhance the quality of the output, the post-editing process evaluates the errors, records the terminology and provides systematic feedback. These results are essential for re-training the MT systems and for a sustainable MT workflow.
Compiling terminology – corporate language
Generic MT systems in particular cannot map the specific vocabulary of a company. And even with trainable engines, compliance with terminology is not always guaranteed. This makes terminology work all the more important as a quality factor for subsequent post-editing. We compile your industry-specific vocabulary and your company-specific corporate language as a terminology base so that people and machines can access it.
Style guides and guidelines
We do not leave perfect translations to chance. Just as a good meal is based on a good recipe and can be prepared over and over again, our guidelines and style guides help to establish specific rules and style templates for your company and everyone involved in the process. From the source text (pre-editing) and linguistic criteria to re-training and workflow definitions.
Would you like to learn more about the individual quality factors? Contact us for an initial, non-binding conversation with our MTPE experts using the following link or directly and personally on +49 7031 714 9550.
Optional revision: Machine + human + human
Four eyes are better than two: As with human translations, we offer a revision service performed by a second professional native-speaker translator for all post-editing projects. This person compares the source text and target text again and makes sure that the terminology and style guidelines have been followed.
We would be happy to advise you when and for which texts an additional revision makes sense so that you are always on the safe side linguistically.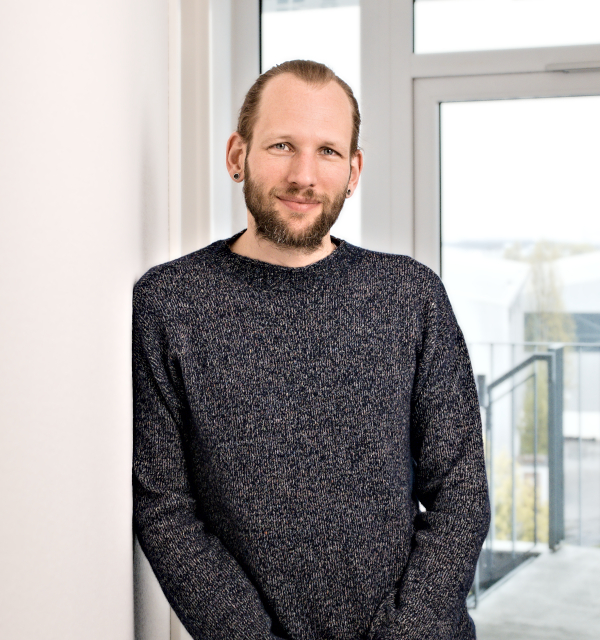 Neural machine translation (NMT): AI for fast, cost-effective professional translations
The system landscape and progress of neural machine translations (NMT), which function like a human brain using neural networks, are improving continuously. The performance of these machine translation systems is outstanding and has long since ceased to be anything like the clumsy-sounding, usually rather funny machine results of days gone by. Although NMT translations cannot yet fully compete with human translations, they form an excellent framework for increasing translation productivity many times over as a raw translation and when intelligently combined with a translation memory, terminology and human linguistic skills.
What is NMT and which MT systems are available?
A distinction is made between rule-based, statistical and neural machine translation (RBMT, SMT and NMT). While RBMT learns language rules and word lists for a language pair, SMT and NMT are trained with parallel corpora. If a system has only been trained with generally available content, it is a generic system. Domain- or company-specific MT systems, on the other hand, are trained specifically for a particular field or company and therefore usually deliver more accurate results.
NMT systems made a breakthrough several years ago and have revolutionised the translation market. With fluid-sounding, stylistically good translations, the results are often superior to other systems.
Which NMT system is the right one?
We draw on the services of the current and future market leaders in neural machine systems. The NMT system we recommend depends on the source and target languages and the text type. The systems are seamlessly integrated into the translation process and supplemented by our oneMTPE services. As with all technologies, we only use MT systems that provide data security, which means that texts are not re-used, not stored permanently, and securely protected from access by third parties.
Your benefits
Individual advice from our team of MT experts
Seamless integration of the MT system into existing processes and system landscapes
Leading systems and the highest degree of data protection
Machine training / re-training of neural and hybrid systems
Tailored to your own goals and requirements
Do you already have an MT system in mind or are you interested in this topic? Come and talk to us about our seamless processes and sustainable success with MTPE and about the fields of application and performance indicators of machine translation. Our team of MT experts will provide you with expert support as a partner in all strategic and practical issues.
oneTranslate: data-secure high-end instant translations for companies
Free translation engines, such as DeepL or Google Translate, now deliver good results and are quick and easy to use. In terms of data security, however, they are questionable. When employees enter a text referencing their company into this type of machine, it is always transmitted to the provider's server for processing. The providers then usually use the texts to train the machines or for indexing. Free services also have weaknesses from a quality perspective, as they do not know the company or its specific terminology, which can quickly lead to inconsistent and incorrect translations.
oneTranslate – a component of oneSuite – offers companies all the advantages of machine translation, without the risks mentioned above, as no data remains on the providers' servers. This enables employees to enter texts or entire files using a convenient screen and have them translated quickly and securely. Word or PowerPoint are not the only file formats which can be used. All formats are supported, for example Excel, InDesign and XML too. For optimum results adapted to the company's corporate language, the company's own terminology can be integrated using our oneTerm service. In addition, translation memories containing all previous translations can also be integrated. In this way, oneTranslate recognises if a text has already been translated in this or a similar way and suggests the saved translation. Markings are used to clearly indicate whether the translation comes from the translation memory, the terminology database or is a machine translation.
Would you like to learn more about our instant translations with oneTranslate or receive a live demo? Then contact us right away!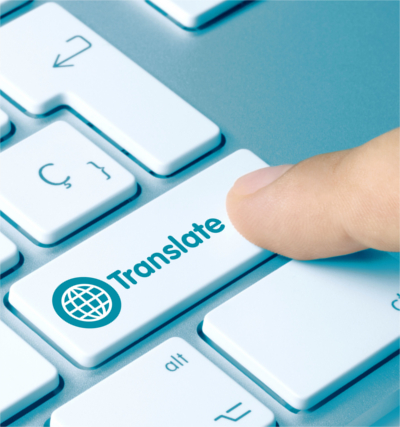 Machine translation + post-editing (MTPE): We explain what it is and how you can benefit from it.
MTPE checklist
(only available in German)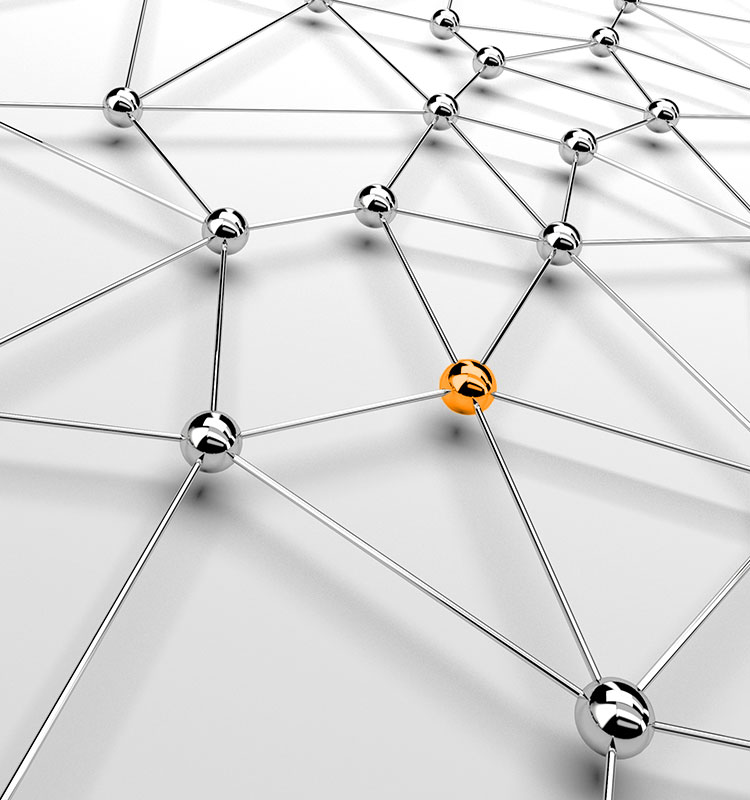 Use our checklist to see whether your company can also benefit from our oneMTPE service.
8 good reasons to choose oneword.
Learn more about what we do and what sets us apart from traditional translation agencies.
We explain 8 good reasons and more to choose oneword for a successful partnership.