Translation management that makes life easy
Clients' translation expectations have risen enormously in recent years and, as a result, so have the requirements and complexity of translation processes. In the information age and a globalised world, it is becoming ever more difficult to gain new customers and, most importantly, to retain them. This means that multilingual and coherent texts have to be available quickly and have to be correct and appealing to the target audience. When a new product is ready for the market, the translations for the most important export countries must be provided as quickly as possible. But this time pressure cannot lead to lower quality or to greater costs. On the contrary.
With centralised and standardised processes, it is possible to reduce the time and costs involved while assuring and increasing the quality. And we support you in this! With translation solutions and tailor-made processes along the entire value chain – from text preparation, terminology management and the actual translation to foreign language desktop publishing and galley proofing – we collate your entire translation workload into one optimised process. Ad-hoc solutions and working manually are things of the past. At every step of the process, we are committed to complete quality: quick, on time and in line with your requirements. We will put together an individual package that you can be confident in from start to finish. This way, you can be sure that your projects are in good hands, leaving you free to focus on other tasks.
oneTask customer portal: uncomplicated and efficient management of your translation jobs
Our oneTask order portal provides all services in one place. This platform allows translation jobs and quote requests to be processed, issued, tracked and statistically evaluated centrally, for the whole company and at no extra cost to oneword customers.
Step by step, oneTask guides you through the process of requesting and commissioning translation projects. No matter what file format, order type or language combination is required, it automatically integrates all existing workflows and processes:
Centralised translation management: Company-wide quote, order and invoice management in one place
Time savings: A fast, intuitive and simple ordering process with any number of target languages, delivery dates and items, including automatable functions
Convenient ordering process: Step-by-step guidance, direct contact with the project manager, customisable masks/functions, and convenient upload and download functions. This makes large amounts of e-mail data and exchanging information via an FTP server unnecessary
Job tracking: Overview of the current project status, volumes, and the order and quote history
Transparency and clarity: Clear dashboard showing the status of all orders and quotes at a glance, complete documentation of all order details and documents, and transparent cost overviews
Reduction of errors: The standardised order process minimises inaccuracies and prevents misunderstandings
Rights assignment: Separation of access rights to project data for the entire company or only for your own offers and orders
Reporting: Countless statistical analysis options with just one click, various filter options according to cost centres, order periods, order types, etc.
Our key principles for outstanding translation management
As a translation service provider through and through, we are committed and motivated to go the extra mile and offer our customers a significantly higher level of service. This is why we have set ourselves principles that guarantee excellent results at all times.
Professional translation processes require sound human expertise
All our employees are graduates in translation, linguistics, cultural studies, translation studies, linguistics and terminology – in short: they are language geniuses. We are a quality-conscious and committed team that is curious and greets industry and company innovations and technical developments with open arms and faces them dynamically and with a great deal of courage and enthusiasm.
We do things others don't and get stuck in where others find it too difficult. And we also often take innovative and sometimes unconventional paths to achieve the best result possible. We think ahead, are persistent and go the extra mile for you to find and implement tailor-made solutions. Because your wishes are always our focus. For this reason, regularly exchanging ideas with our customers is important to us, enabling us to design processes and products for the long term and according to individual requirements.
To sum up: Our passion for languages and our expertise as a reliable translation service provider and expert partner for our customers is second to none.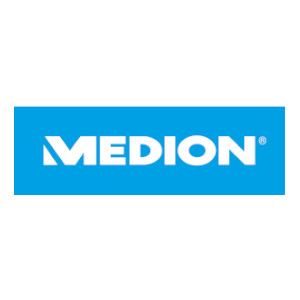 "oneword is an extremely reliable and trustworthy partner, who makes us feel well taken care of. They meet our requirements in terms of quality, expertise, project management and communication in every way. We are completely satisfied with every aspect of the service – a big 'thank you' to the whole team! It's a pleasure to work with you!"
ISO 17100: Certified process management
ISO 17100 is the only standard for translation services that is valid throughout the world. Work that complies with the standard ensures that service providers meet all customer requirements and only use highly-qualified translation partners and project managers, as well as appropriate translation technologies.
We fulfil all of this entirely and go even further: Our project management team ensures that the requirements of the ISO 17100 standard are met or exceeded in all phases of the translation process – from project preparation and production processes to post-processing, quality assurance and information security. We place high standards on our service:
Implementing our customers' specifications in terms of terminology, style guides, workflows and confidentiality
Adhering to and exceeding standard specifications and qualification requirements
Detailed quality assurance at every stage of the process thanks to professional translators, revisers and post-editors, and, not least, thanks to our project management team
Structured query and feedback management
Terminology work during the process and beyond
Selecting our translation partners with care
Continuous quality measurement and evaluation processes
Proactive consulting about optimising processes (time, costs, quality)
Rapid response times
100% delivery reliability
Making translations more efficient with innovative technologies 
In order to make complex translation processes simpler, more efficient and, therefore, more cost-effective, innovative technologies and (partially) automated processes are required. As a long-standing driving force in the translation market, and thanks to our excellent industry network and the wealth of experience we have gained from working with our customers, we have the right tools to make your individual translation process just right. We combine sound human expertise with innovative technologies and customer-oriented solutions to make the translation process even more efficient, of a higher quality and, if you want it, more automated.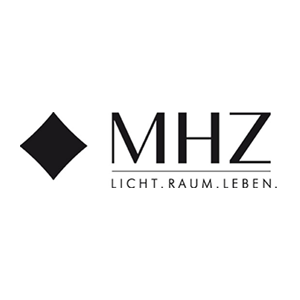 "oneword has been expertly handling our technically demanding translations for five years. With the online termbase, the review platform and the customer portal, we have powerful and efficient tools for managing our translation workflow even under tight time constraints. The fact that the team is so friendly and professional confirms that in oneword we have found an excellent translation service provider that is always by our side."
How we enhance efficiency:
8 good reasons to choose oneword.
Learn more about what we do and what sets us apart from traditional translation agencies.
We explain 8 good reasons and more to choose oneword for a successful partnership.