Accurate specialised translations
The quality of a specialised translation done for a company heavily depends on the translators' qualifications. Specialised translations for business, law and research require the correct choice of words and precise technical vocabulary. Whether it's marketing, law, engineering, HR or finance, every domain has its own specialist language and terminology. In addition to their language and translation competence, professional translators require the necessary technical knowledge and plenty of experience in a given field.
Whether for business, marketing, finance, HR, legal or research departments: as a professional translation company, we always use native-speaker translators with the appropriate qualifications for the relevant specialist area. They're supported by other language experts such as revisers, linguists, terminologists and reviewers. For optimum long-term results, we use set translator teams made up of core translators, who acquire in-depth familiarity with your specialist area. For large, time-critical translation projects, we also form additional specialised translation teams.
Professional translation company for all business sectors
Translations for technical editorial departments
We translate technical texts of all kinds: operating instructions, manuals, data sheets and other technical documents. We stand for the highest quality and for using modern technologies, such as machine translation + post-editing (MTPE). We're one of the few language service providers certified to ISO 17100 and ISO 18587. You can find all our services on our Translations for technical editorial departments page.
Marketing translations
Whether you have an advertising text, brochure, website or an entire campaign, we're the translation company for marketing departments. Read all about our services for marketing, including transcreation, SEO translation and website translation, on our Translations for marketing page.
Software translations
We translate and localise software projects and software products for software companies, development departments and IT departments. You can find out more about our specialised translations for software localisation and for launching software in new countries on our Translations for software localisation page.
Financial translations
We translate financial texts for international accountants, finance departments, accounts departments or even for boards of directors. We also translate highly sensitive texts, such as annual reports for listed companies, securely and precisely. Balance sheets, management reports and business plans are also part of our daily business. We prepare translations for company directors, management boards and financial departments with the highest priority and precision, and always by the deadline. For complex projects where time is of the essence, we form special translator teams and ensure that reports are on your desk by the deadline and to an exceptional standard of quality. It goes without saying that all content we translate is treated in the strictest confidence.
Examples of our financial translations:
Specialised translation of balance sheets and management reports
Translation of tenders and business plans
Translation of annual financial statements, annual reports, economic reports and assessments
and much more
Legal translations
We're a long-standing partner of many companies and provide specialised translations for legal departments and law firms. We also regularly translate important documents, contracts and files for departments such as compliance and legal divisions in large corporations.
Providing a specialised translating of legal documents requires absolute professionalism from the translator. As well as knowledge of law and the specific legal language of the target country, it requires meticulous attention to detail. Inaccuracies, incorrect references and mistakes are absolutely inadmissible. oneword has a global network of qualified, native-speaker and sworn translators for our legal translation work.
Quality management for translating legal texts
With a multi-level quality management system, we set the highest standards for translating your legal documents accurately down to the detail. Translations of legal texts are handled in accordance with the 'two-person' principle: after being translated by a professional translator, they're checked by a reviser who specialises in law. Only once the final checks have been carried out by our team of internal language experts do you receive your legal translation back.
Our quality promise to you at a glance:
Translators sworn by notaries and courts and native-speaker professional translators who specialise in the field of law
ISO 17100-certified translation service for courts, law firms, companies and all legal documents
Personal service with permanent contact persons
Absolute discretion and confidential treatment of your legal documents
Sworn translators and certified translations for legal texts
As highly qualified translators who are sworn, trained and are also qualified in law, all professional legal translators who work for oneword possess both specialist knowledge and an understanding of the finer points of legal terminology. Legally certified translations are carried out by sworn translators who have been appointed by a regional court.
Our legal translators around the world cover not only the languages of the European Union, but also almost all Asian and other non-European translation languages for you. Here's a quick guide to the kind of legal texts we regularly translate on behalf of our clients:
Specialised translations relating to public law, civil law and penal law
Translation of expert's reports
Certified translations
General Terms and Conditions (T&Cs translation)
Translation of contracts
Translation of financial texts
Translation of certificates and official documents
Translation of court documents and court records
Translations of judgements and court decisions
Patent translations and trademark applications
Patents and trademarks provide protection against imitators and competitors. As a translation agency for patents and trademarks, we regularly translate patent applications and patent texts for international companies. Our professional translators are experienced and reliable in translating patent texts as well as all texts relating to the registration of trademarks and utility models.
Translations for HR and staff departments
As a professional translation company, we also work for human resources departments and translate job advertisements, employment contracts and references, for example. Our oneword quality management system guarantees that the texts translated by native speakers are translated reliably and professionally. Our professional team ensures that no linguistic or cultural misunderstandings occur during the translation process. We're also available for texts for HR exhibitions and HR recruitment.
Specialised translations for science, research, education
Every scientific discipline and field of research has its own, very precise specialist vocabulary. To carry out the translation, the translators need to have relevant knowledge and experience. We've been translating for many years for renowned clients in science, research and education, such as the German Research Foundation ( DFG), the German Rectors' Conference (HRK) and international universities.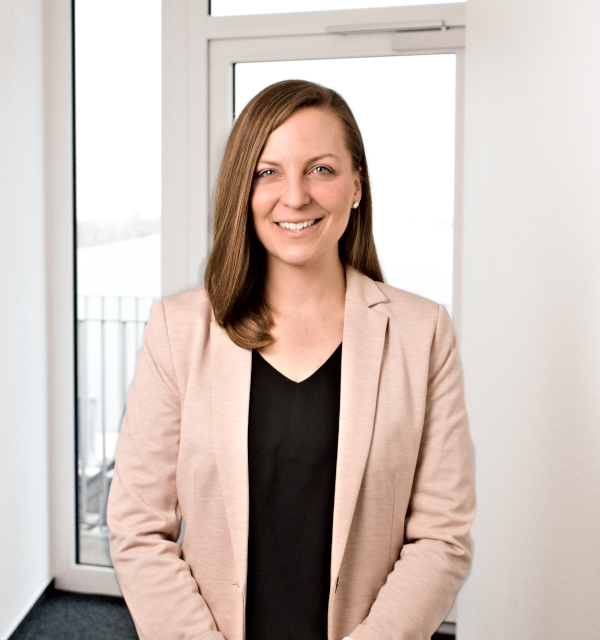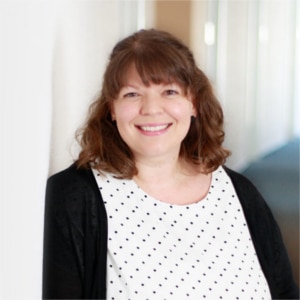 "We translate scientific papers, reference books and presentations as well as all kinds of training material and textbooks for institutions and companies."
The challenges of translating e-learning content
Translations of learning material such as web-based training courses, explanatory videos, animated manuals and all types of e-learning formats are very complex projects. Learners are often working with visual and audio content at the same time. In some cases text is 'transcreated' to allow audio recordings to be dubbed. This demands a lot of experience and insight into the way different learning media work. At the level of language, the content must be adapted to the relevant country and target audience to make sure it is linguistically and culturally appropriate. As well as adapting things like number formats, the direction in which the text is read, and idiomatic expressions, it may also be necessary to localise names, forms of address, colours and images. For example, in many countries the 'thumbs up' sign is understood to mean 'OK', but in Islamic countries, parts of Italy, and Greece it has offensive connotations. While a German speaker might be more formal and refer to someone as Herr Müller, a Swedish speaker would normally call the same person Sven and be more informal in their address, including the use of the familiar form of 'you'. Even minor mistakes in an e-learning translation can demotivate or even offend your target audience.
With our global, hand-picked network of experts, intercultural expertise and in-depth knowledge of a wide range of industries, we ensure that educational and research content reaches your audience safely.
Our promise to you:
A wide range of references on e-learning translation projects from many industries
Professional native-speaker translators and specialised experts
Personal project support with permanent contact persons
ISO 17100-certified translation quality
Three-stage quality assurance
Use of cutting-edge tools and technologies
Rapid response times
Adherence to deadlines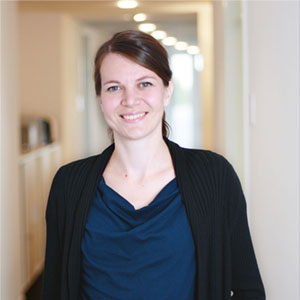 "In a scientific context, correct use of specialist language and attention to detail are crucial. Our terminologists ensure that your specialist vocabulary is used correctly and consistently across all texts and projects."
Translation and localisation of multimedia
Today, education and knowledge, information and entertainment are conveyed in many different media formats and languages. They are multimedia and multilingual, because it is important to reach a wide range of people in their language and to reach them in line with their skills and preferences. Professional multimedia localisation ensures this in the best possible way using all channels.
Multimedia localisation covers all translation services for audiovisual content, for example, graphics or text in graphics, audio texts, animated films, advertising clips, presentations or applications (apps), including video subtitling and voice-overs.
We have described the essential features and noteworthy subtleties in a separate article for you.
Our service promise:
All-round support for translating and localising learning content, training, subtitling, explanatory videos, YouTube videos, mobile apps and many other formats
Collaboration based on the requirements, professional network of specialised partners for editing and dubbing moving images, including voice-over artists or audio/video equipment depending on requirements
Ensuring the appropriate qualifications and experience
Do you run or manage multimedia services and want to localise content for different target groups, languages and applications? Then we would be happy to advise you on useful and effective measures and options.
You may also be interested in
8 good reasons to choose oneword.
Learn more about what we do and what sets us apart from traditional translation agencies.
We explain 8 good reasons and more to choose oneword for a successful partnership.