At oneword, social responsibility is about partnership
In July 2017, oneword was presented with the LEA-Mittelstandspreis – awarded to SMEs for outstanding commitment to social responsibility – for the sixth consecutive year. For a number of years, oneword has been passionately committed to children's charity Kinderhilfswerk nph deutschland e. V., which provides a safe and loving family environment for orphaned children in Latin America and the Caribbean…
In July 2017, oneword was presented with the LEA-Mittelstandspreis – awarded to SMEs for outstanding commitment to social responsibility – for the sixth consecutive year.
For a number of years, oneword has been passionately committed to children's charity Kinderhilfswerk nph deutschland e. V., which provides a safe and loving family environment for orphaned children in Latin America and the Caribbean. The partnership began in 2010, when Haiti, the poorest country in the Western hemisphere, experienced one of the worst earthquakes in its history.
LEA stands for Leistung, Engagement, Anerkennung (Achievement, Commitment, Recognition), and the prize is awarded by the church social work service, Caritas, and the Ministry for Industry, Employment and Housing in Baden-Württemberg. It is presented each year to companies with less than 500 employees based in the federal state of Baden-Württemberg which demonstrate exemplary commitment to social responsibility.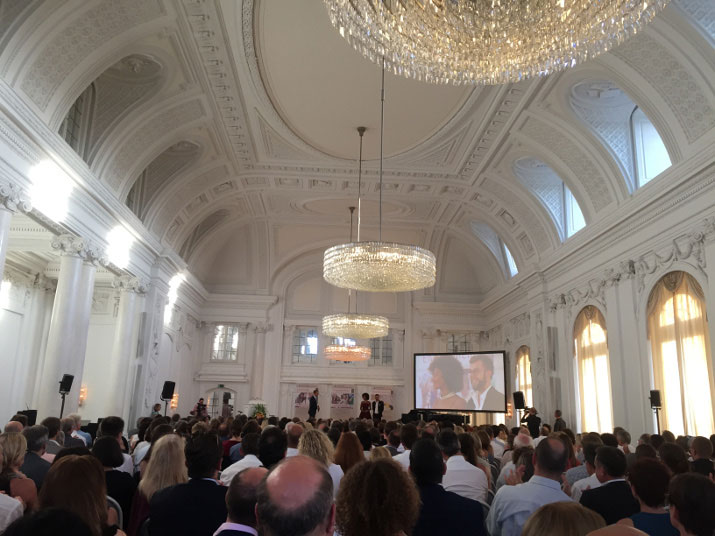 Presentation of the LEA-Mittelstandspreis in front of a hundred guests at Stuttgart's New Palace (source: oneword)
Motivation for oneword
For oneword, the partnership with nph deutschland e. V. (Nuestros Pequenos Hermanos, 'Our little brothers and sisters') is based on a shared vision of promoting the fair and respectful treatment of others and shouldering social responsibility. These are key values in the company's own mission statement, which shape everything we do. In a globalised world, oneword not only does business internationally, but also believes in making a difference to people's lives in other parts of the world. For the past seven years, oneword has been providing nph with translation services on a pro bono basis, helping the charity to make materials and support projects publishable in a non-language-dependent way and communicate them effectively.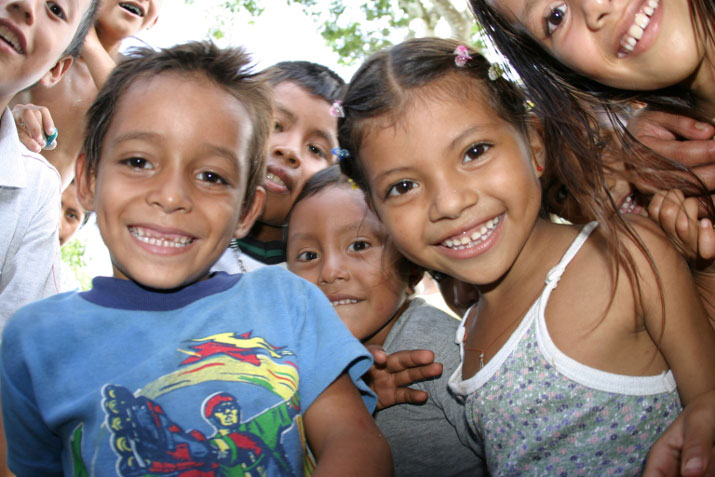 Children's charity nph gives children in Latin America a new home (source: nph deutschland e.V.)
In addition to free translation services, oneword supports the charity with annual donations. Continuity and long-term commitment are especially important to oneword. This is shown not just by the duration of the commitment, but also by the nature of the projects that oneword helps to support: this year, for example, the medium-sized language service provider contributed to 'Solar Power for Haiti', a project to secure the future of sustainable technologies in the island nation.
oneword expresses solidarity
"The commitment of the business owners demonstrates a passionate desire to make things happen and a strong awareness of their responsibility. Consistently and courageously, they work to make a difference at home, in the wider local area and all over the world. This is an important contribution to the society we live in," said the organiser of the award for corporate social responsibility for SMEs, which attracts more nominations than any comparable award in Germany (source: Geschäftsstelle Mittelstandpreis).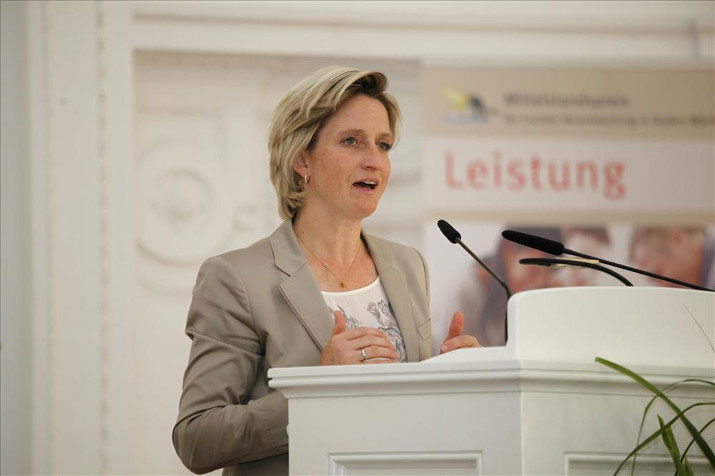 Patron of the event Nicole Hoffmeister-Kraut expresses her thanks to local businesses (source: Caritas)
Keeping the organiser's words in mind, oneword intends to continue its long-term support for the work of nph deutschland e. V., which has already made a real difference in many ways. Over 3200 orphans now live in nph children's villages and the charity receives donations from all over the world. "This award is a wonderful recognition of our commitment. But at the same time, it's only a milestone in our work so far. Over the coming years we intend to continue our dedicated support and show our solidarity. Perhaps in this way, we can encourage others to do the same and get involved," says Andrea Modersohn, director of oneword GmbH.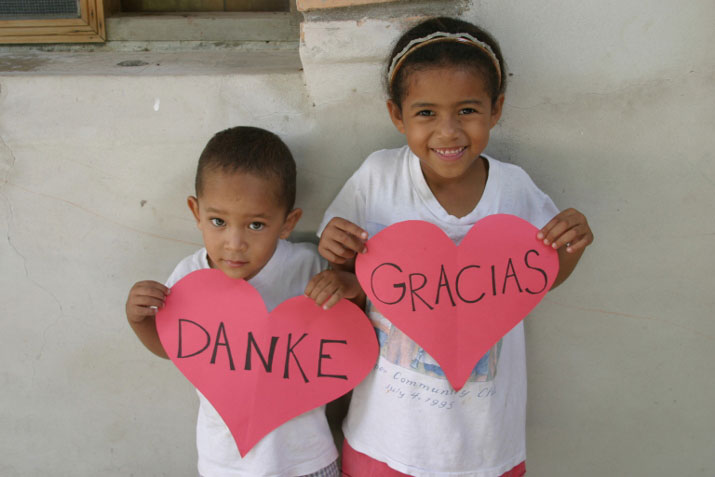 Children from the nph family say their thanks (source: nph deutschland e.V.)
8 good reasons to choose oneword.
Learn more about what we do and what sets us apart from traditional translation agencies.
We explain 8 good reasons and more to choose oneword for a successful partnership.