Elia Together! oneword at the international forum for LSPs and freelancers in Athens
The success and quality of a language service provider is based on more than just competent project management staff. In particular, it depends on the highly-qualified translators that help us provide our customers with premium quality translations every day. So how does oneword actually gain its competent translators and revisers, vetted and in compliance with the ISO 17100 criteria? Among other ways, at Elia Together, held this year in Athens. Read on to find out more about how oneword got involved as talent promoter and scout at this event.
oneword in Athens
oneword at the Elia conference
As a language service provider, not only is honest, personal communication with our translators, revisers and reviewers important to us, we are also constantly searching for new, outstanding talents that can be used for challenging projects from a varied customer base. Since the guidelines of the ISO 17100 quality standard do not always make the recruiting process easy for oneword's vendor management and only permit us to hire qualified new recruits under certain strict conditions, Elia is a particularly valuable and important platform for the Stuttgart translation company: After all, motivated talents from the European translation industry who are eager to learn and network gather here who, through their commitment, are shaping the use of the latest technologies and workflow-spanning innovations of the future and making them feasible.
Who or what is Elia?
Elia is the European Language Industry Association, a not-for-profit organisation with a mission to accelerate the business success of its members – freelancers and translation agencies – and sustain this success in the long term. Founded just under 13 years ago, it has already grown to become the leading organisation for the language service provider sector in Europe.
Elia is a progressive forum that always focuses on new customer needs, requirements and trends and identifies effective, shared solutions for presenting new approaches and discussing ways to improve. It's a place to share and discuss success stories, best practices, useful learnings, and even failures. "Together fair" is not just the basic concept and ethos behind the event, but also the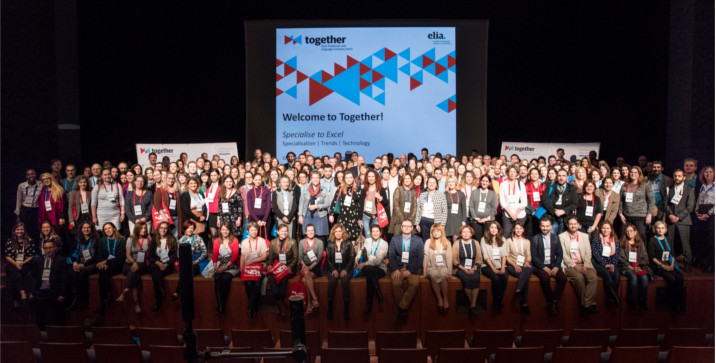 Working together to make a difference: Approx. 400 freelancers and representatives from translation agencies attended the event organised by Elia, this time in the Greek capital.
"Our mission is to promote talent. We want to make a useful and important contribution to the community that strengthens and promotes the network of freelance translators" says Sarah Kern, terminology expert at oneword and this year's speaker at Elia. "We were therefore represented with a small stand at which we chatted to lots of new and interesting characters from the industry and were able to exchange our experiences and contact details. We were also able to pass on a few valuable expert tips on handling terminology and on self-marketing with two presentations. For example, it is incredibly important in our industry to create a USP for yourself as a freelancer and to build a level of specialisation, one that there is a demand for in the market, in terms of subject area, tool or process", she adds.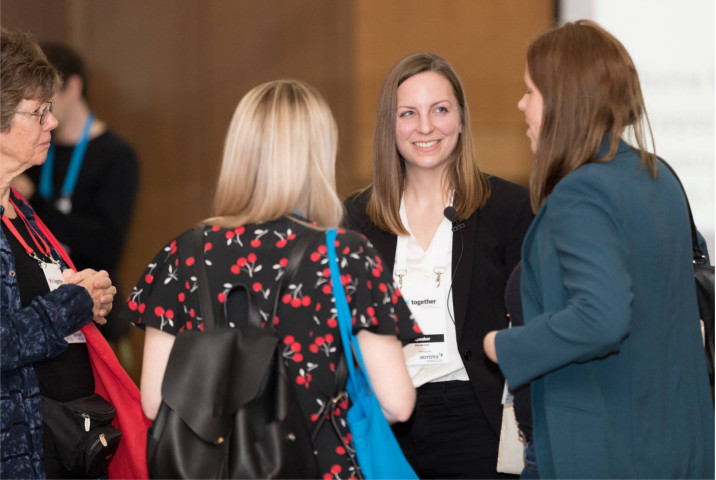 oneword terminology expert Sarah Kern talking to three guests who attended her presentation "Little words make a big difference – How to work hand in hand on terminology".
Our mission: to promote talent. This benefits not only the translators and the industry itself, but also the end client
Under this year's motto "Specialise to Excel", Elia aimed to create a collaborative environment for freelancers and translation agencies, placing the focus on further specialisation in the industry, trends and new technologies. So the second presentation from oneword, "You think you have a USP? Think again", delivered by Translation Partner Manager Nicole Sixdorf, was especially relevant. "There's always an amazing atmosphere at this conference, it has a spirit all of its own," she enthuses. "Generally speaking, Elia Together is a very open, honest event that actually achieves the ambitious goals the organisation has set itself – of working together and making maximum use of synergy effects. It's an approach that encourages participants and promotes efficiency in day-to-day business and better quality standards, ultimately benefiting not just the industry, but the end client too."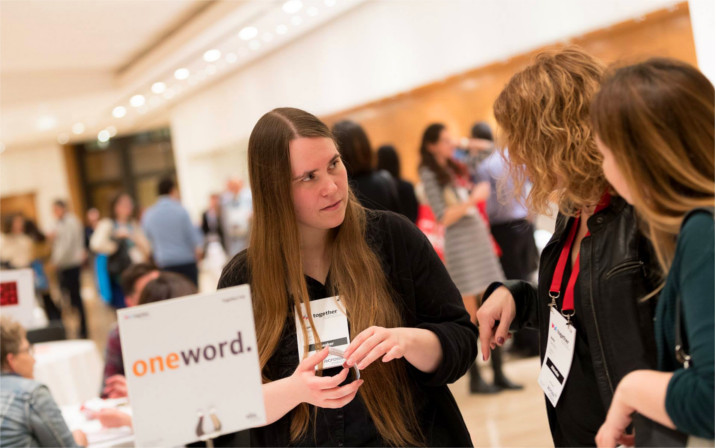 A little like speed dating: At the conference, oneword (here: Nicole Sixdorf) met numerous highly-qualified translators. After a test translation, submitting evidence of their professional experience, education and other ISO-compliant criteria, some may get the chance to work as oneword translators.
That's why oneword will be there again next year. After all, we want to keep pace with the times and actively help to shape the future of the industry.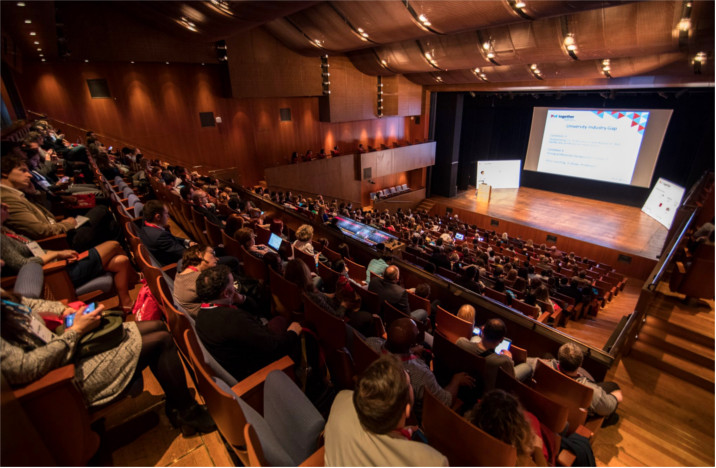 Full halls, lively participation in talks, knowledge transfer and active steps forward. The Elia conference in Athens was a great success. This pleased both guests and the speakers.
8 good reasons to choose oneword.
Learn more about what we do and what sets us apart from traditional translation agencies.
We explain 8 good reasons and more to choose oneword for a successful partnership.